Judging Requirements for All Competitors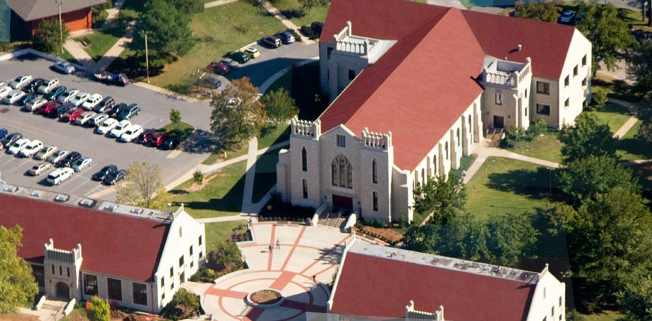 Every competitor is required to recruit their parents, adult friends, and family members to judge at NITOC. When you first register for NITOC you will be asked to enter a minimum number of judges, including at least one parent judge. In order to finalize your registration process you are required to sign up judges to fulfill your entire commitment. All judges register through the Judge Registration tab. Please direct those you solicit to this page, or register them yourself with their permission.
There are three kinds of judges you are asked to recruit, and each have their unique contribution to the tournament.
Parent Judges: These are parents of competitors and are a valued asset to running NITOC smoothly.
Community Judges: These are members from the local community that you have invited to judge who are not Parent Judges or Alumni.
Alumni Judges: These are former competitors who are at least 18 years old at the start of NITOC, and who have not competed in homeschool forensics for the past year.
Competitor Judge Requirements
Each NITOC competitor is required to provide judges to fulfill their total judging commitment as follows:
Individual Events
All speech competitors are required to provide a judge for a minimum of two preliminary rounds for each individual event for which they are registered. For example, if you register for three IE events, then you are required to provide judges for at least six rounds.
TP and LD Debate
Every debate competitor is required to provide a judge for at least three preliminary rounds.
Parliamentary Debate
Every Parli competitor is required to provide a judge for at least three preliminary rounds.
Parent Judges
Thank you for all the rounds you have judged and all the excellent feedback you have provided so far this year. The students competing at NITOC are depending on your keen eye, sharp minds, soft hearts and lively pens yet again. NITOC needs parent judges in every round of the tournament, and we cannot run on schedule without your significant judging investment. Parent judge registration allows you to prioritize the time slots you most prefer and helps provide us with reliable information to keep the tournament on schedule. Your registration for judging is a commitment we expect you to keep, and we look forward to seeing all parents at their scheduled judging times. However, note that all requirements are minimums. Parents are encouraged to be in line at the Ballot Push table 30 minutes prior to every round (even those rounds you are not signed up for!) ready to take a ballot if needed so we can get the round started on time.
Each student's judging requirement is based on the number of speech and debate events they are competing in as mentioned above. If the judging requirement cannot be met by a competitor's parents, the competitor must arrange for additional judges to fulfill his or her judging requirement. Clubs are encouraged to work together to help fulfill the judging requirements for their members.
Note for Chaperones: All competitors must be accompanied by a parent or chaperone. Chaperones will be treated as parents in terms of meeting the judging requirement, so chaperones must be careful not to accompany more competitors than they can assume judging responsibilities for.
Community Judges
Community Judges are a crucial and integral part of our tournaments. They bring unique perspective while sharing valuable information with you. This is an important connection that builds relationships beyond the competition, blessing everyone involved.
All competitors are encouraged to recruit community judges. If you have connections in the Siloam Springs or Northwest Arkansas area ask them to judge and to contact neighbors, city officials, and church members to come as well. Ask friends and relatives from the surrounding area to come see you at NITOC and judge. Remind everyone that we provide all the necessary training and refreshments.
Send your judges to https://nitoc2013.homeschooldebate.net/judges to register. You may register them yourselves only with their explicit permission.
Stoa provides separate Judge Orientations for IE Speech events, Apologetics, TP Debate, LD Debate, and Parli Debate. Before heading off to a round, judges at NITOC are required to participate in a Judge Orientation session for the type of event they are about to judge, unless they have already been oriented for that event earlier this season.
Alumni Judges
We love our Alumni Judges! They generously give back to the activity that served them so well in the past. Competitors look forward to encouraging and constructive comments from Alumni judges who know the kinds of feedback they found helpful in the past. Alumni are asked to participate in Orientation sessions if they have not already done so this season, and to avoid taking ballots from former "rivals", anyone that you have coached, and members of your former club.
We look forward to seeing our Alumni again!
Contact Us for Questions
Once registered, judges will be sent more detailed information as the tournament approaches. Please contact any of our judge coordinators for more information:
Judges register through the Judge Registration tab. Please direct those you solicit to this page, or register them yourself with their permission.